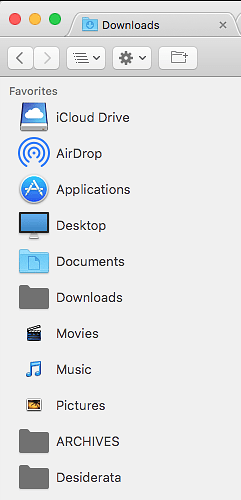 Problem description:
The OS X (late 2011 MBP 17" - OS X 10.11 - TF 1.8.1 up to date) default icons vanished after I restarted Finder/Total Finder. They resurface only if I go to Preferences and recheck the icons (which you can see in the screenshot above).
Further, all my folder shortcuts are also gone, and when I try to recreate them, they are no longer blue, but a dark grey. In addition, once dragged in, they can no longer be reordered (by drag+drop). Lastly, they too are wiped off the sidebar if I restart Finder.
This is all new behavior, dating about an hour ago (since I updated to 1.8.1).
Am I the only one with this (these) issue(s)? Any ideas/workarounds? Is this a known bug?
Thanks!