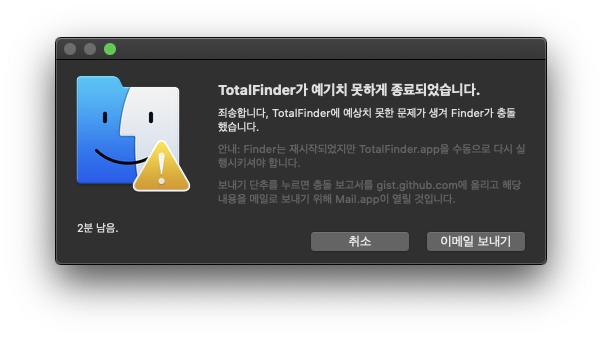 TotalFinder quit unexpectedly.
Sorry. Finder crashed due to an unexpected problem in TotalFinder.
Note: The Finder has been restarted but you must rerun TotalFinder.app manually.
Clicking the Send button will open Mail.app to post the crash report to gist.github.com and mail it.
I used catalina on macbook pro 2018.
How to solve it?