Screenshot for explanation: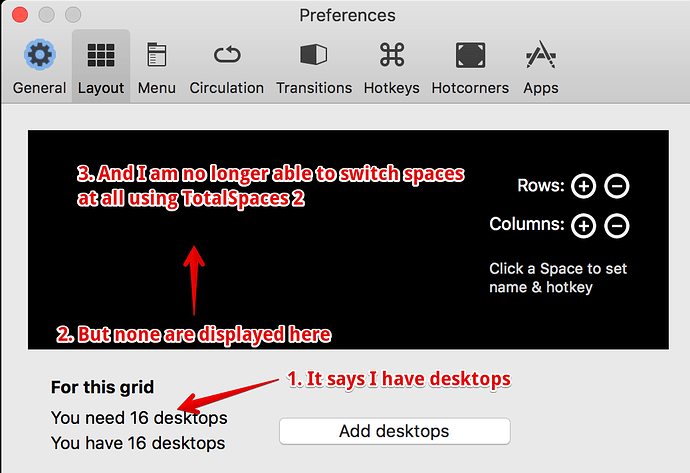 No spaces appear in TotalSpaces preferences under the layout tab, although text there indicates that I have 16 desktops. I had 9 before the update.
I can't switch spaces using TotalSpaces at all. For example, I had mapped the view overview grid functionality to a mouse button. That no longer works, and neither does the assigned hotkey.
All of this was working until precisely the moment of the update. So nothing else about the computer has changed.
Can I please downgrade? Is that possible? I've come to rely on (and love!) TotalSpaces.
Thanks…