Hi,
I've just discovered the joy of TotalFinder, releasing me from the dungeon of OSX greydom. Now I'm wondering if it's possible to apply different colours to ALL sidebar shortcuts (including personal folders), not just system icons like Applications, Pictures etc.)
For example, I have used tags to colour the folders below within the columns view, but when I drag them to the sidebar, they revert to generic light blue. I'd like to keep their colours in the sidebar, so they are easier to find quickly.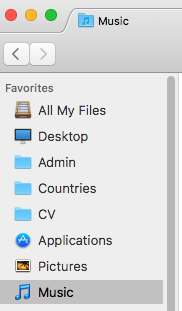 Is this possible?
Thanks very much for your help!