Hi.
With TotalSpaces installed, TotalFinder doesn't want to work at all. It just crashes on every launch and remains completely inaccessible.
Uninstalling TotalSpaces fixes this problem instantly.
Here's the dialog I get each time I attempt to launch: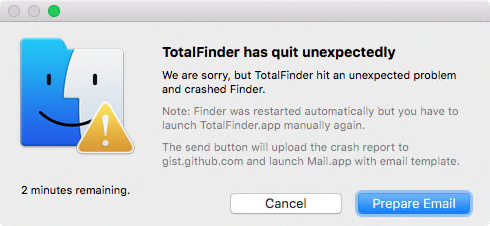 Here's the crash report:
Have I done something incorrectly? What do I need to do to get the two working at the same time?
Thanks!