You are right, fixed it, sorry for that.
Still no Visor with 1.9.7 (with shortcut or menu selection)…
@jmaynard I just installed this on another machine and did not have Visor until I uninstalled TF and re-installed it following the exact order I mentioned above. I'm sure you've tried everything, but I thought it was at least worth a mention since I was successful in getting Visor to work… Good luck, this is my favorite feature of TF!
@Keith_Harper Tried your sequence but still no Visor (its my second favourite feature!)
thanks anyway
@jmaynard I have prepared a script which will trash all TotalFinder and Finder related plist files.
Could you please run it to get your TotalFinder/Finder installation into factory-defaults state?

I hope this will resolve the issue. Thank!
Darwin
ran your script and reinstalled TF; re-registered; still no Visor either from shortcut or menu…
thanks anyway!!


Thanks !!
Hi Darwin - long time TotalFinder user here. just chiming in for information/stats purposes. I did a fresh install of High Sierra and encountered the above bugs. Tried your solutions, but didn't get things working fully. It seems the new OS has broken a few bits and bobs. TF does work in part: Visor and load at boot seem busted at the moment, but a manual launch seems to get the core of TF running. Early days I know. It must feel like you are trying to hit a moving target at this point! Don't worry - I know you always get things working. I'm on 1.9.7 ATM, and will keep an eye on this thread; this public beta >generally< works, but I'm also experiencing SMB bugs, so I guess there is still a bit of OS stabilising to be done yet!
Yours gratefully,
Dunc
Some good news: Visor pops up in High Sierra beta 3
One small issue: Visor doesn't not hide for 'Escape' - have to go to Finder/TotalFinder/Hide Visor to close it.
When reopened, no longer remembers size/position.
hope this helps
Clicking outside the Visor window closes it although any changes to window size/position are lost.
Hi to everyone,
totalfinder v1.10.1 is going to crash when i try to make the action of "empty the trash"
when I try to do this action quickly and finder.
Apple finder creates a second original pop up as if there were two contemporary actions
to delete the second windows I have to restart the finder.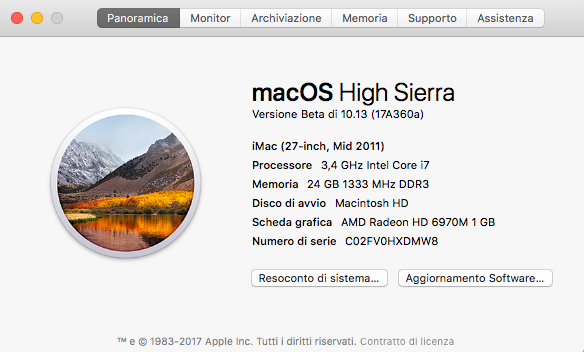 I can no longer boot into the recovery mode in High Sierra. Cmd R eventually brings up the apple and I keep holding it till the bar is about 1/2 way finished. But eventually boots into the normal MacOS. I tried this twice.
Anyone else see this?
I've installed High Sierra today, and unfortunately, Totalfinder crashes like crazy. It is very unstable. Any idea when a more stable version will be available please? Thanks
HS (no betas) latest TF seems more or less ok so far.
Paul, would be great if you could send me a crash report. I'm not aware of any major problems in v1.10.2.
Okay, will do. Thanks Darwin.
Just upgraded to High Sierra and have noticed that TF does not start with the computer. Looked in Login Items, and its not listed. I also cannot add it. For some reason its not adding; and I don't know why.
Hi there, I've reinstalled it and it now works like a dream! All good! Thanks!