When I create a new folder, the finder window shows a duplicate file name instead of the normal "untitled folder" (and i can´t also name the new fodler). I have to go to some other folder and back to where i was so i can refresh the list and see the "untitled folder" and have the ability to rename it.
Same thing happens If I save a file from an external programm, the new file isn´t listed, and I just see a duplicate file that previously existed on the folder. I have t
o go back and forward again to refresh the file list.
This happens on both my macbook (sierra) and my iMac (el capitan). It doesn´t happen with normal finder. It happens since previous versions, but before it didn´t happened every time, and I could simple go to another tab and back to the current tab to refresh the list. Now it happens every time and the only way to refresh is browsing another folder and back.
Here is the duplicate file when i create a new folder: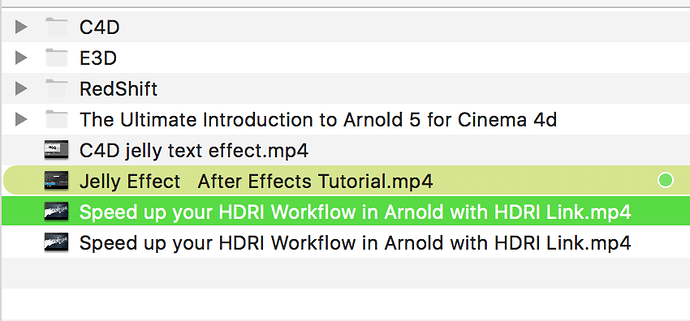 And after refreshing (entering another folder, and back to the original folder):